Telescope development thread
Hello,
i'm the developer of the AsteroidOS smartwatch client Telescope that I published on the Open Store.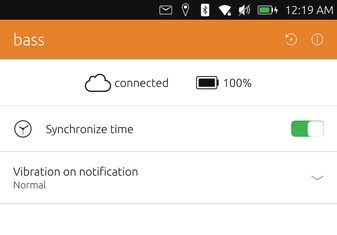 In this thread I'd like to collect your feedback on the client.
Does it run well on your device? Are there any issues?
I am also looking forward to your suggestions which functions are wanted next.
Hope you enjoy it
Small overview which clock works with which device
| Watch | Nexus 5 | Meizu MX 4 | Meizu Pro 5 |
| --- | --- | --- | --- |
| bass | good | ok(lost connection without reason) | good |
| dory | not possible to connect | ok(lost connection without reason) | good |
posted in App Development