Error Installing SailfishOS on Volla Phone
Hi everyone,
I just recently bought a Volla phone and wanted to try and install SailfishOS on it using UBports Installer. However, whenever I try to start the installation, I get this screen.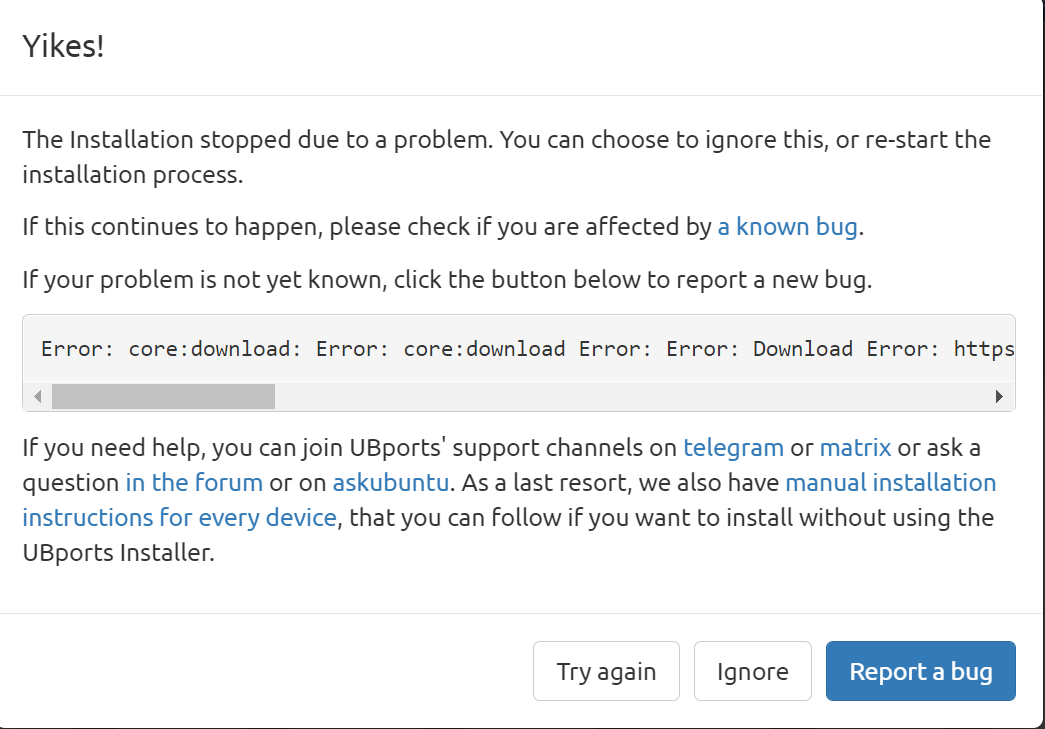 The actual error is:
Error: core:download: Error: core:download Error: Error: Download Error: https://gitlab.com/sailfishos-porters-ci/yggdrasil-ci/-/jobs/artifacts/master/download?job=run-build-lvm-testing Error: ENOENT: no such file or directory, open
Can anyone help me figure out what's going on?
posted in Volla Phone