RE: Oneplus one 3 error on reboot
Well I got on a bumpy road with this stuff, it seems on one of my 'formattings' things went wrong, and my phone got bricked... the phone always turning back to fastboot menu without any possibility to run recover

So I ended up on my linux box and found a guide to flash TWRP via the computer.
Having set the phone on fastboot menu I followed this guide
https://gist.github.com/edouard-lopez/44d14602e9c30490513b9f5aa12300fb
From the part "Install Recovery"
step 1 to 7
then rebootet into recovery and got this screen.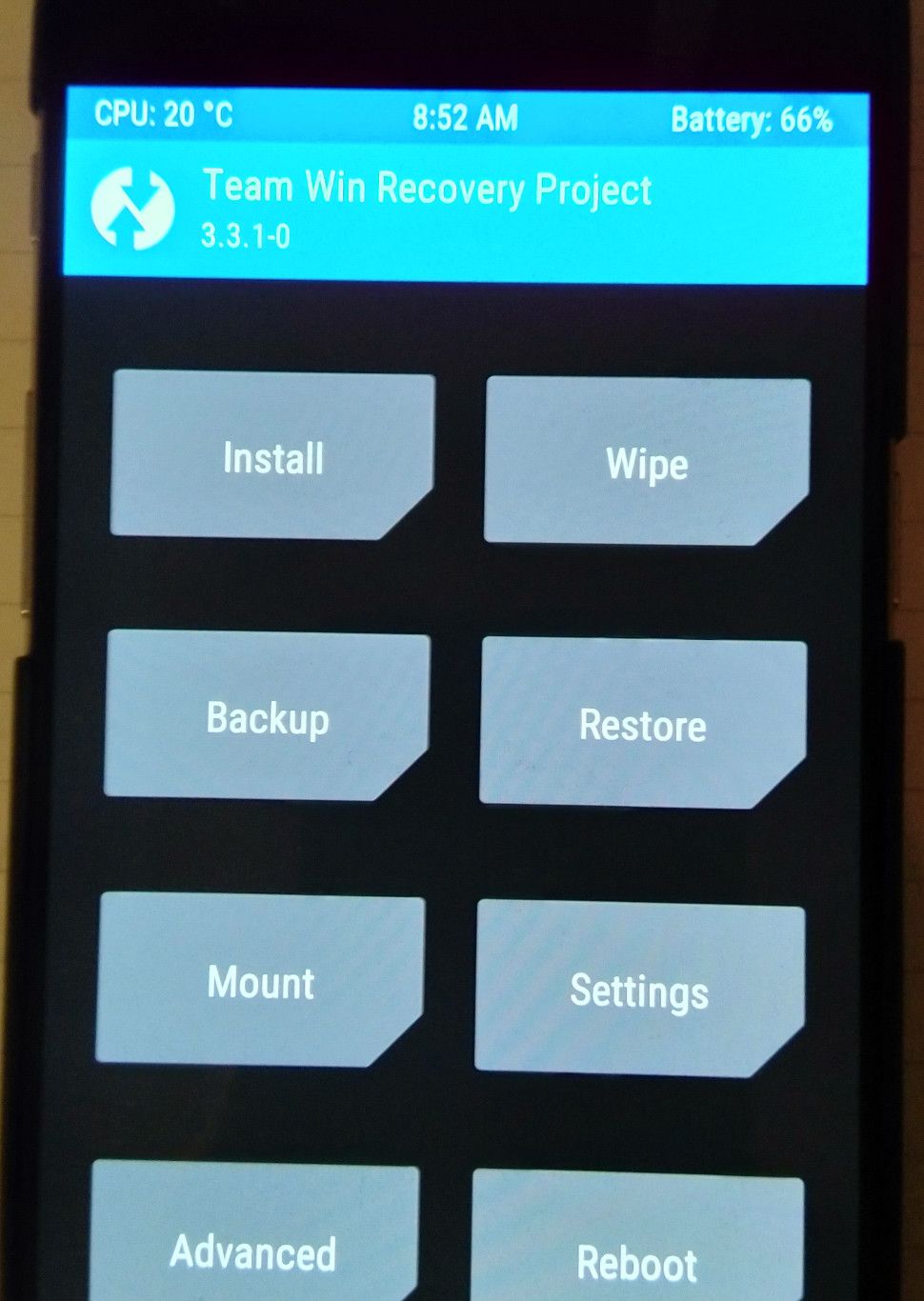 Then from TWRP I did a wipe and after a format on the 'data'.
I did not realy find a place where I could define the format to be etx4..
I then started the Ubports installer with the phone in fastboot menu and this went OK, even if this "sick android" figure still appeared in a few splash screens...
Thanks to all for the helping with this



Now my phone is running ubuntu touch so the next step is now to figure out how this thing works
posted in Support