RE: Easy fix possible? Issue of not readable time on Volla Phone display with rounded corners?
I'm glad to have found this thread. This is a very little but super-annoying ui-bug. Especially since this will immediately jump into your eye the first moment you are starting your Volla Phone for the first time.
I guess there are a bunch of new Volla Phone users, who might be unfamiliar with the terminal. Therefore, I thought it would be a good idea to describe the exact steps on how to apply the patch provided by JamiKettunen/unity8-notch-hax.
Step by step
Open The "Terminal" app on your phone and make sure, that you have a working internet connection.

Enter your phones unlock code when asked.


Now you need to write the three lines under the section "Applying the patch" from unity8-notch-hax to the terminal.
[Optional] To make your life a little bit easier for you, I put the three lines into a QR-Code. You can scan them with the Tagger app and copy them to your phones clipboard.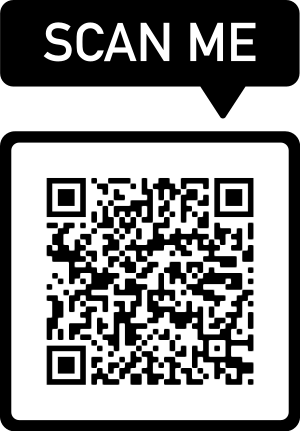 3.1 Entering the first line looks like this.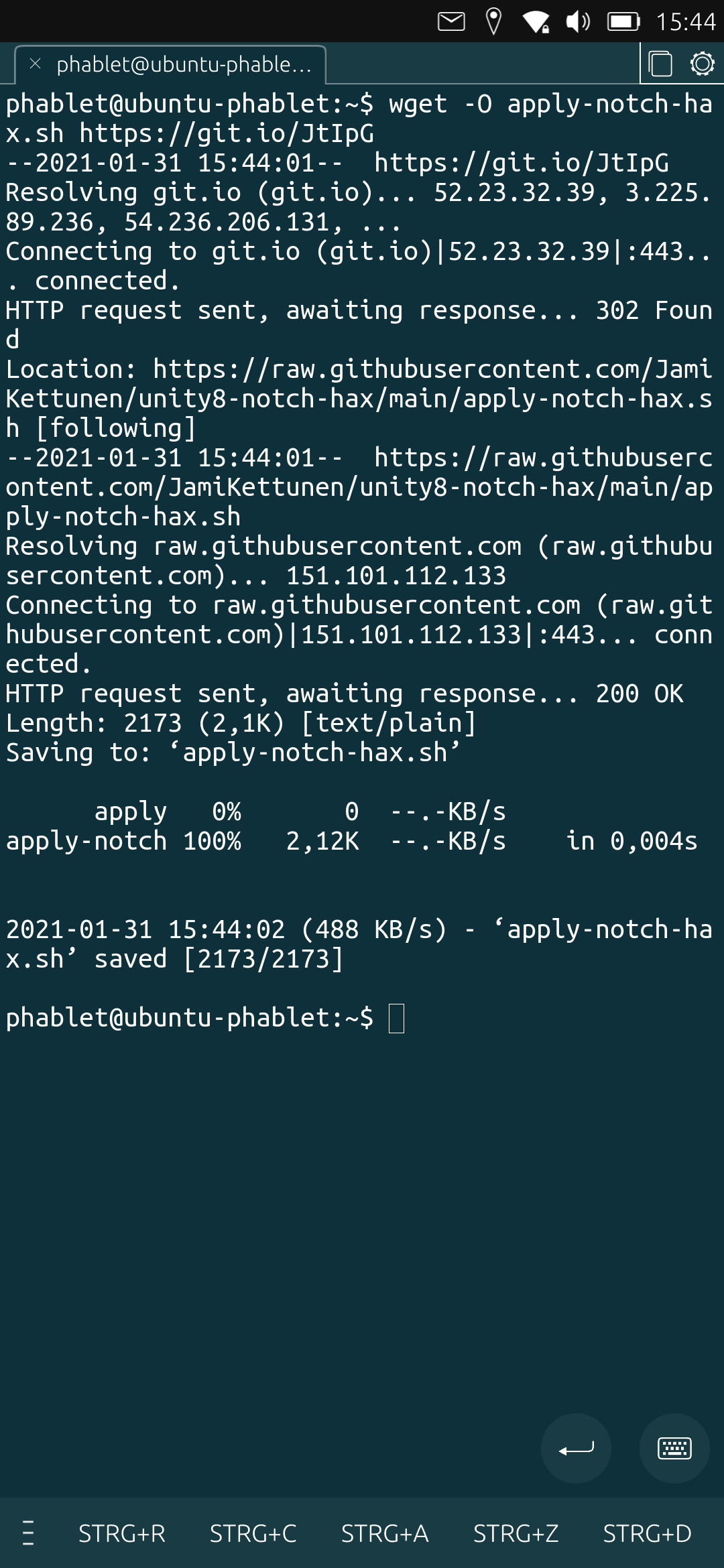 3.2 Entering the second line looks like this.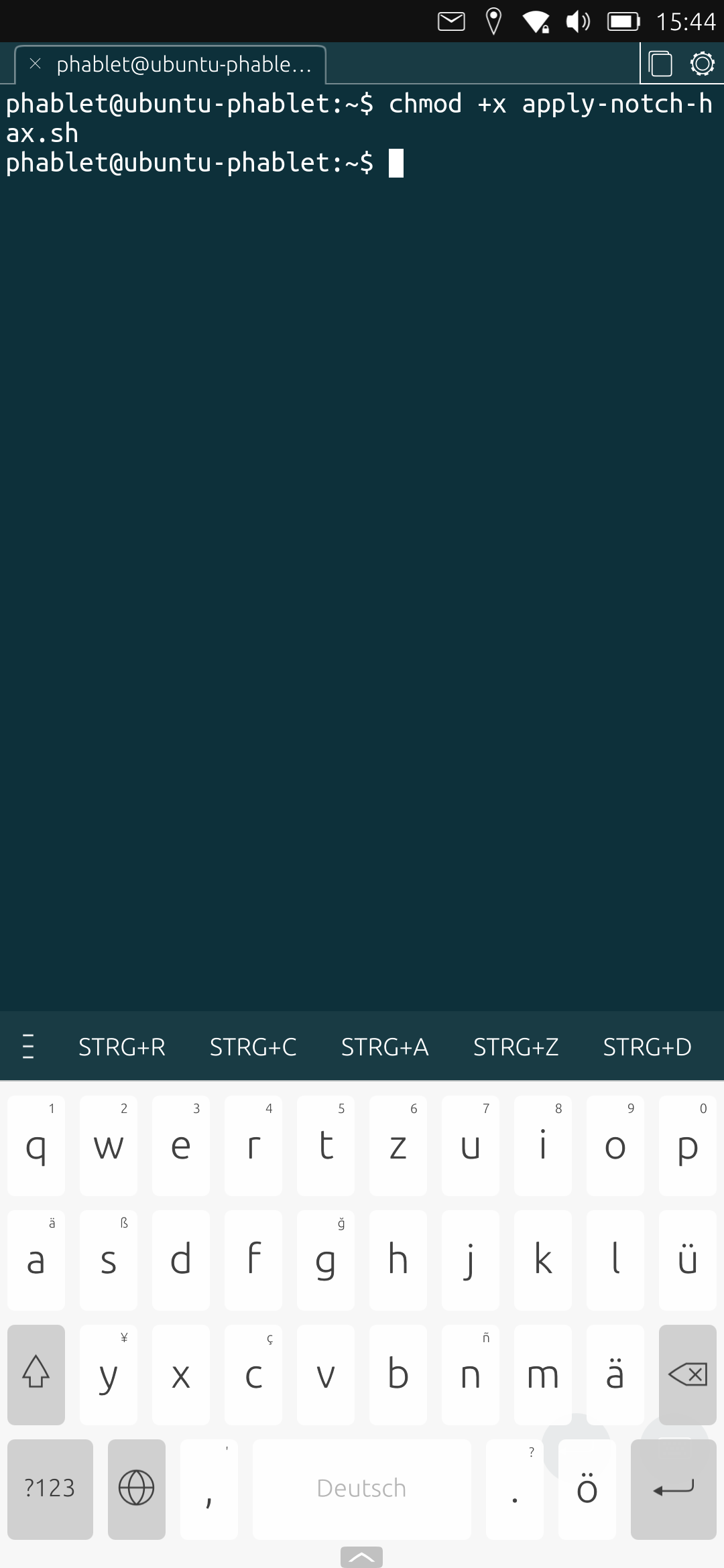 3.3 Entering the third line looks like this. It will ask you for your phones unlock code. Type your code and confirm it by starting a new line. Don't worry if you can't see anything when typing your code. It's kind of "invisible" for security reasons.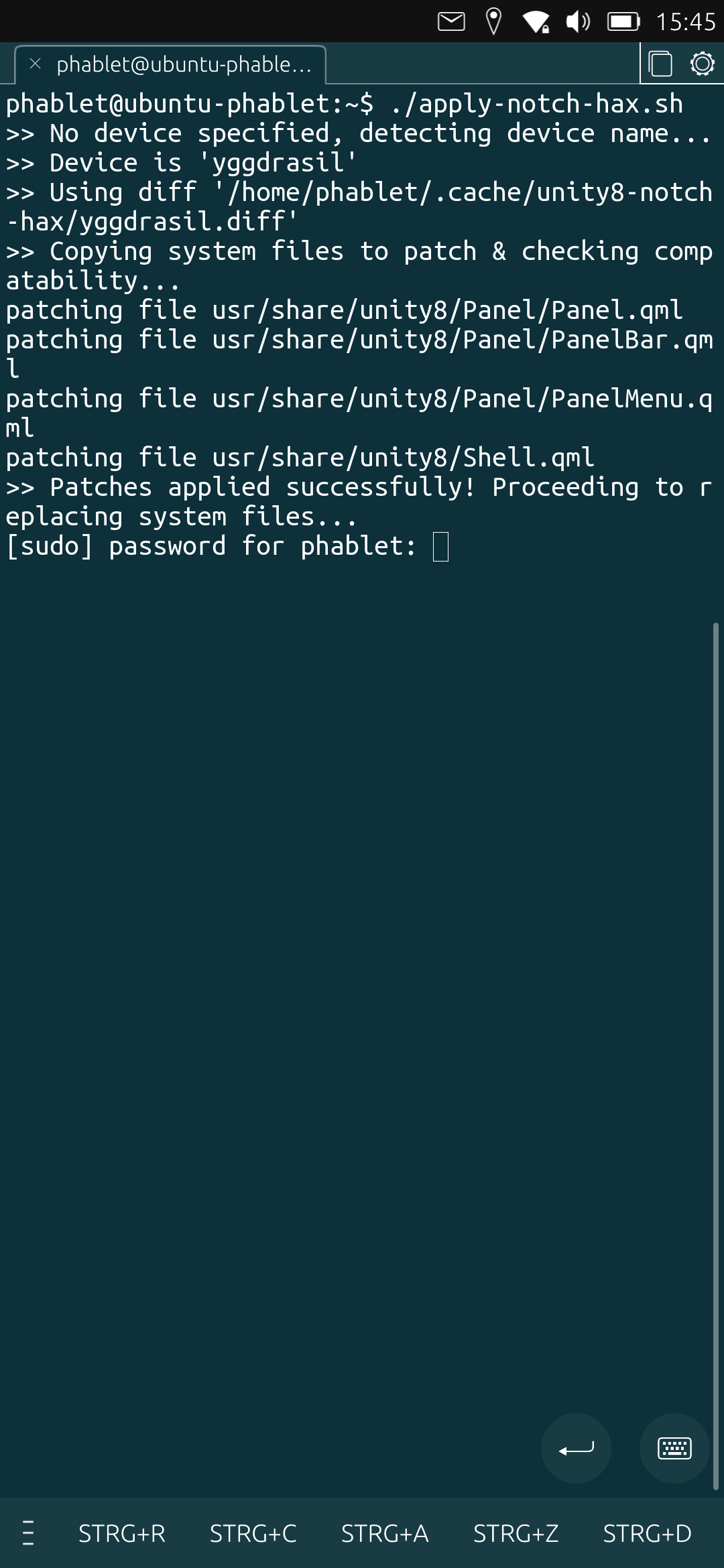 After entering the last line to the terminal and pressing enter, you will see a message in the terminal, telling you that a restart is required.You can type a 'y' for 'yes' and confirm it with starting a new line. A immediate restart will be initiated. I can't show you a screenshot of it, since I forgot to create screenshots, when applying the patch on my phone.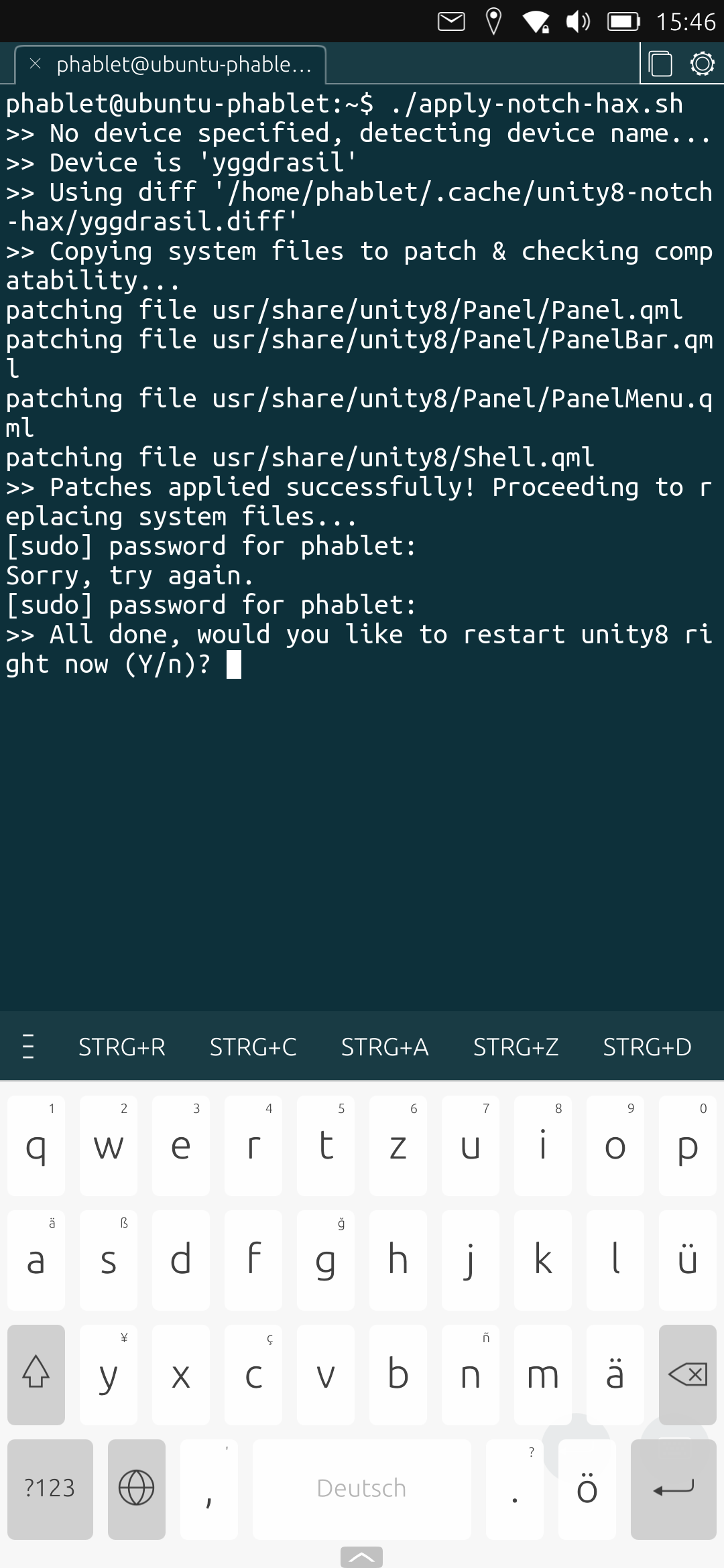 Enjoy your Volla Phone!
Reverting the changes
You can revert the changes by entering the last command a second time into the terminal and answering every question with "y".
posted in Vollaphone