anbox adb emulator offline
I wanted to try to install a few android apps, I did figure it out a bit. But for some reason after the setup of the container and installing WhatsApp on the phone, every container application are shown twice in the menu. So that makes it three contacts, three calculators, three calenders and you get the idea. So I figured let's uninstall the apps that I don't need, but whenever I try to do that, the adb emulator shows that it is offline. I tried restarting the phone, restarting the adb server but nothing worked.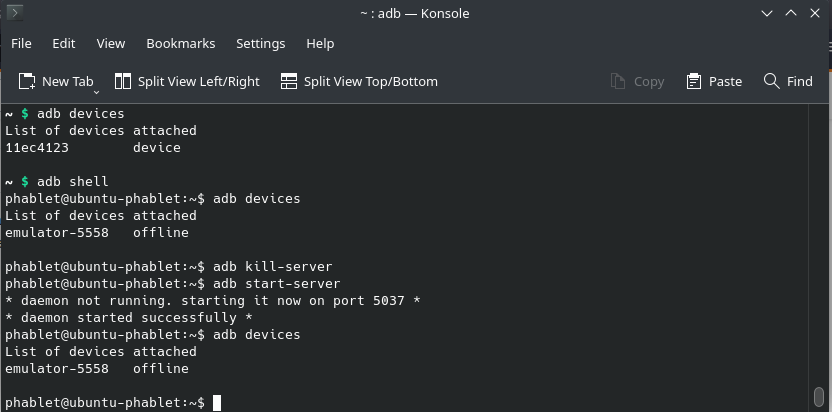 The above screenshot is from my computer.
Now I just want to delete everything but not sure how I am supposed to do that.
posted in Support