An idea for the UBports/UBtouch website
Hi all,
I've been complaining for a while about the UBports website, but I needed to be constructive. So I finally found some spare time to produce a mock up of something that corrects (according to my own taste) the navigation and communication issues of the actual ubports/ubuntu_touch.io websites.
Here under the ubuntu_touch.io :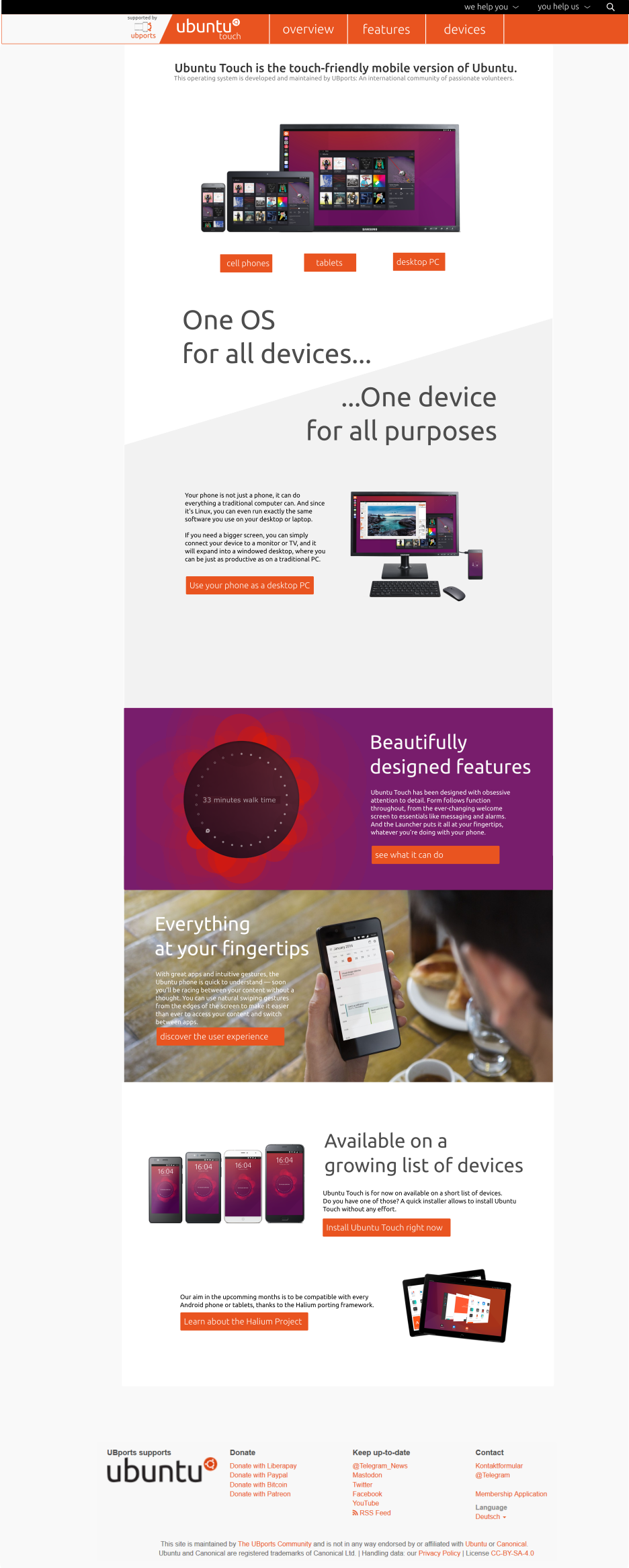 The UBports community page :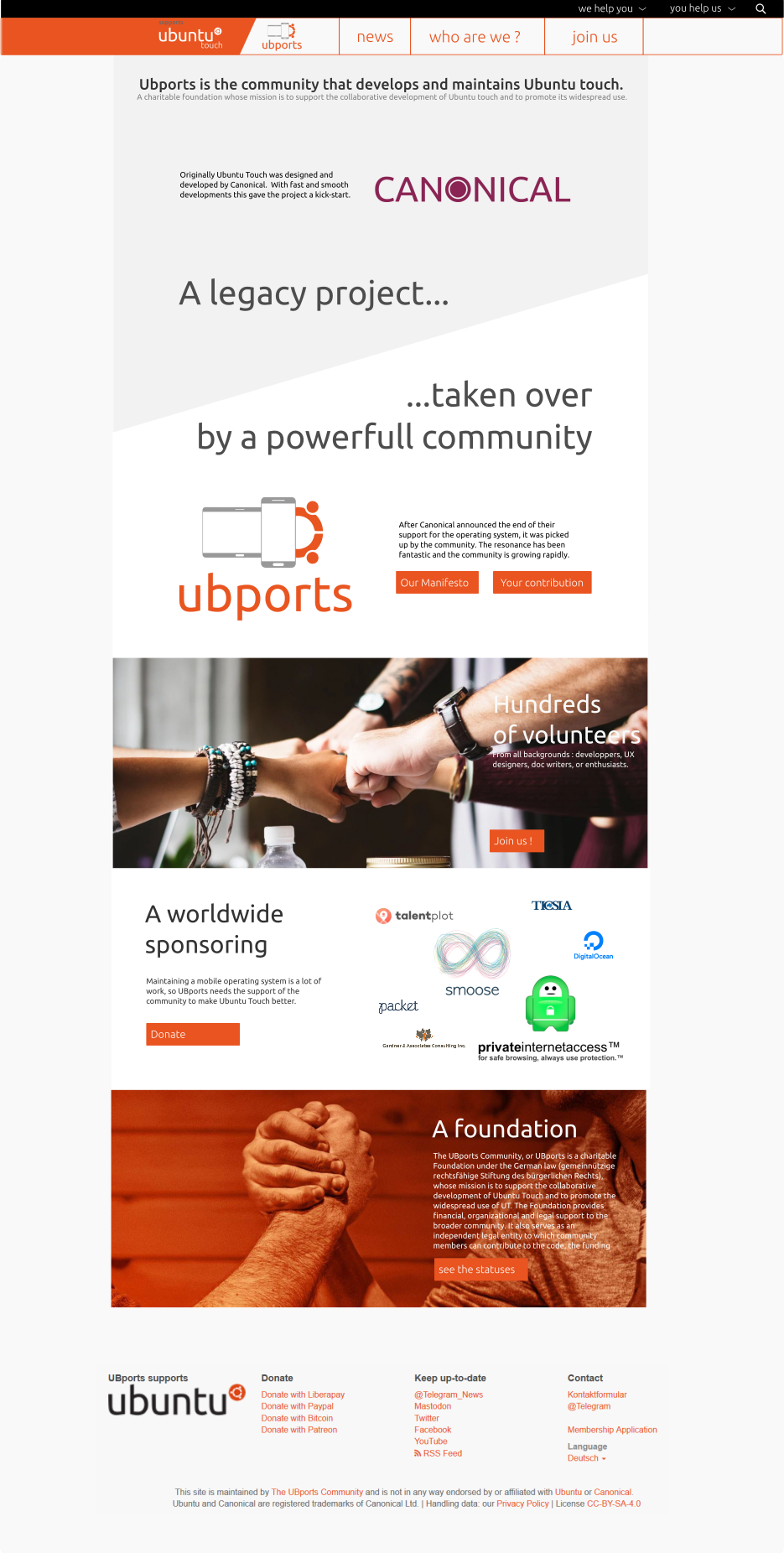 The "help eachothers" header :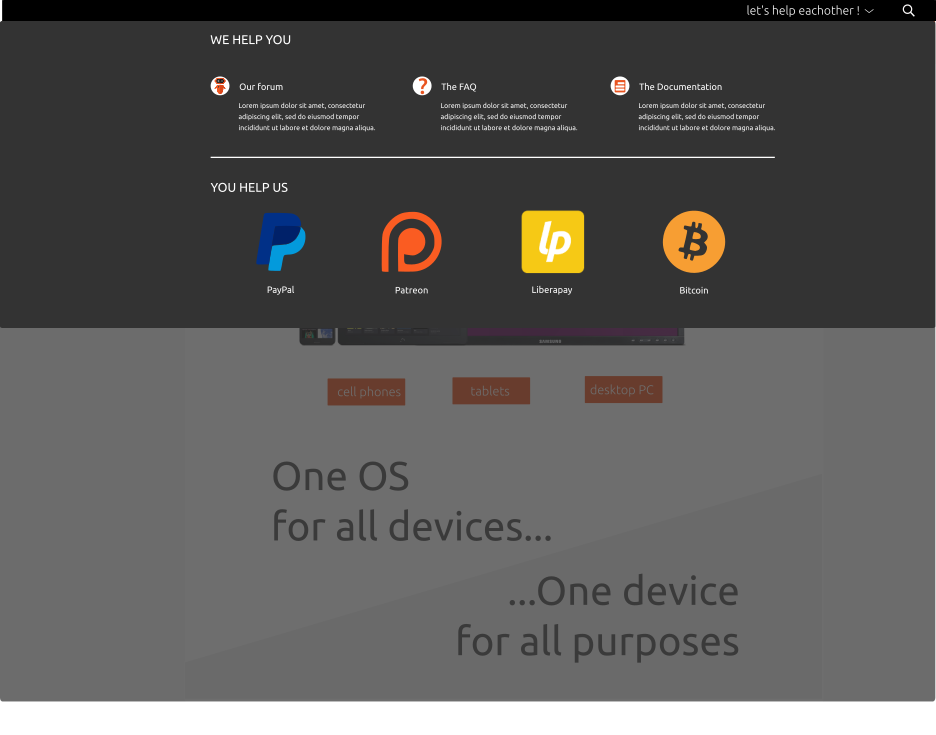 The different visual identities for the "Community", and for the "product" pages:


I didn't specified yet the full navigation in the websites. I suppose it is quite straightforward. Don't expect to have the full content of the actual webpage inside : my point was exactly to cut down all the unnecessary wordings/subpages...
Last comment : I furiously copied the official Canonical page. It was on purpose.
The idea is dropped, let's challenge it on the forum
posted in Marketing Incubator