RE: The big scope question
I'm back with a little schema : what's scope should be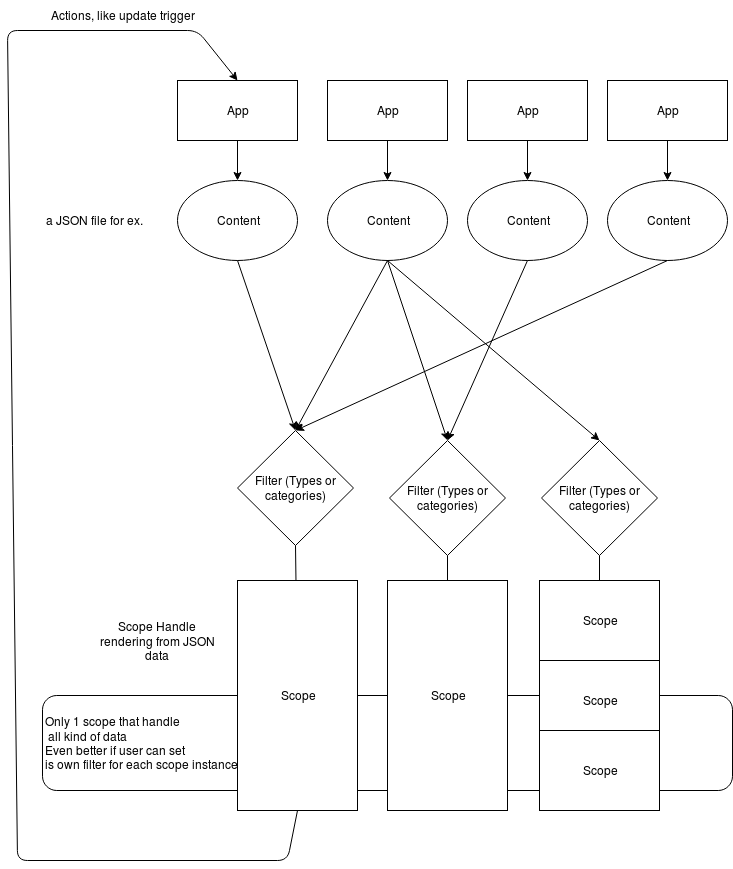 the main points are :
datas are generate by apps
only 1 scope code that handle drawing all kind of data (from currents handle datatype)
data are sort by date, not by 'source scope' as it's now
we can have different instance/view of scopes with one filter on each.
Example of types (maybe they can be mixed in a view, type are fixe in scope 'API') :
Text, pictures, actions ....
Example of categories : (developper wishes)
News, Shortcut, Social ....
posted in General